Not based in Europe? Assessing the impact of MiFID II
Impact of MiFID II for Non-European Based Firms
Because of the cross-border nature of today's investment environment, MiFID II implementation will impact firms around the world that deal either directly or indirectly with Europe to varying degrees.
Specifically, non-European entities are impacted by what is known as a "beneficial" or "exposed" paradigm:
they are either beneficial (ultimate) owners of European-based companies, or beneficiaries of funds or portfolios of European investments; or 
they have "exposures" by the holding, investing, trading of MiFID II-mandated European assets that are held, bought or sold on European regulated exchanges and platforms
To learn more about how your firm may be impacted by MiFID II download our latest whitepaper, "Impact of MiFID II for non-European based firms."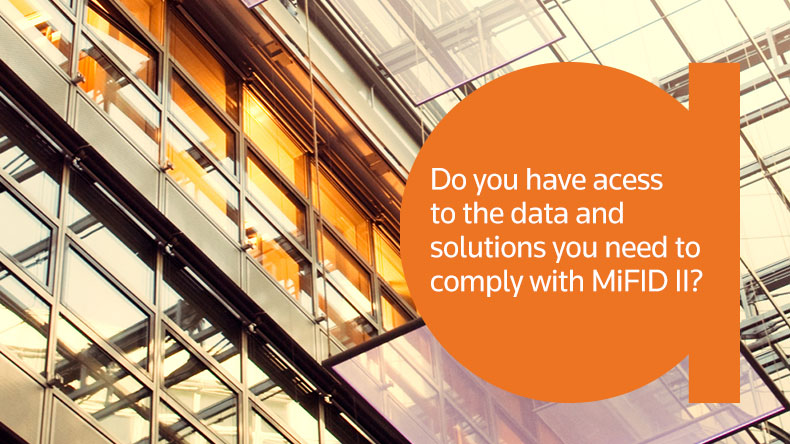 MiFID II checklist
6 key business use cases
| Use case | Summary | Impact |
| --- | --- | --- |
| Market Risk & Price Discovery | Huge volume of data generated as a result of MiFID – supports Risk Management & Price Discovery | Some direct impact but also indirect impact on Asian clients Opportunity to sell new data / content |
| Best Ex, TCA, Quant | Best Ex driving needs for transparency around client execution and service | Best Ex driving needs for transparency around client execution and service |
| Transaction reporting | MiFID II requires firms to report Trades and Transactions | Direct requirement on EU HQ firms and firms who have to trade report Data can improve price discovery and risk management |
| Buyside & research unbundling | Buyside firms need to show transparency around the cost of research | Direct impact on all EU Buyside firms and EU domiciled funds (e.g. UCITS compliant) |
| Non-MTF | Asian firms that trade on EU venues will have trades reported. We may set up non-MTF for non reporting | Direct – Asian clients may choose to trade on non-MTF Thomson Reuters decision on setting up non MTF pending |
| Systematic Internalizer Services | Firms that provide liquidity and make markets classified as Systematic internalizers | Direct impact on price makers. Likely to affect small group of Asian clients |
Past events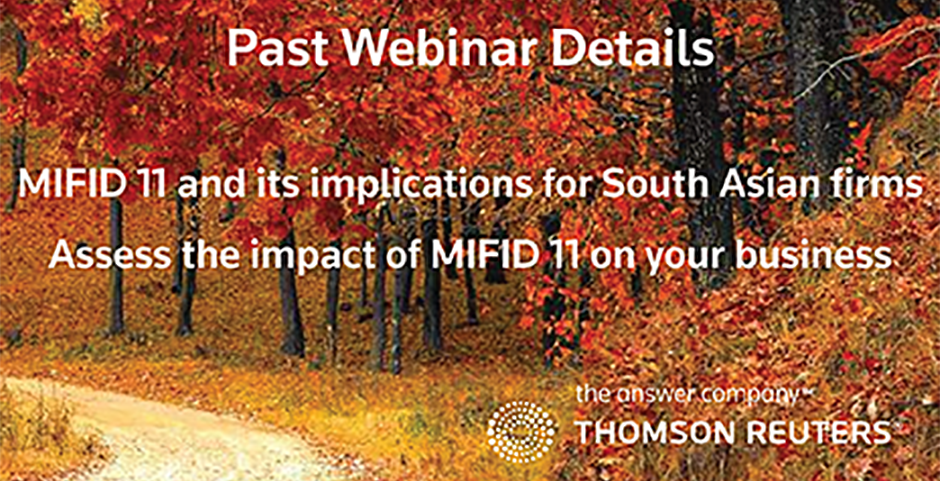 Webinar: MiFID II and its implications for South Asia
Neil Pabari, Head of Market Development - ASEAN, Thomson Reuters, discussed broad objectives of MiFID II, key challenges and potential solutions, consequences of not complying, and how MiFID II will impact markets and participants outside the EU. Find out more about transaction reporting, data requirements, data management, inclusion of LEI, and best practice approaches.