Retail Brokers
Using NEST®, brokers can cater to the needs of individual retail customers and HNIs.  The platform supports share trading in equity markets as well as trading in currency and commodity markets. Using a business model of Head Office and Branch/Sub-broker, you can access your branches, sub-brokers and individual clients via any of the following modes:
Offline call and trade
Self-trading via exe
Online web portal
Mobile app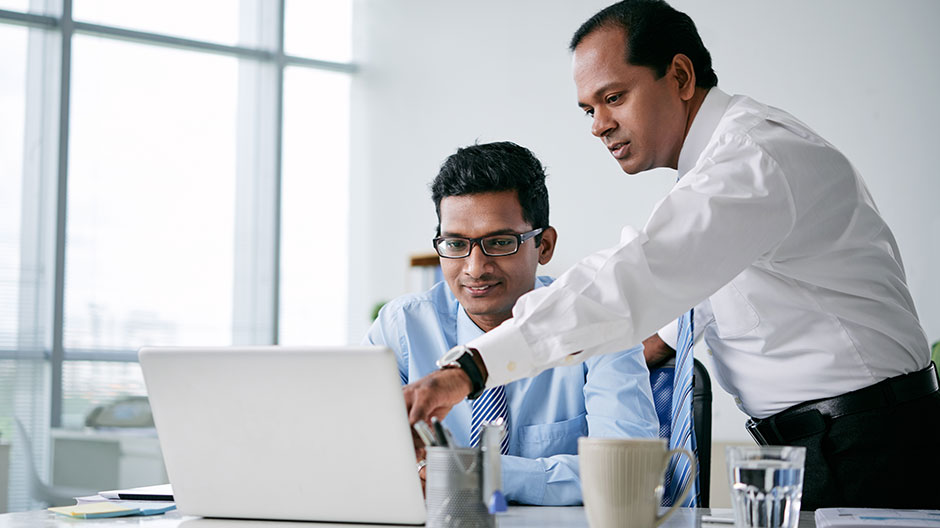 Solutions for Retail Brokers
NEST OMS
NEST Order Management Systems (OMS) is the platform of choice for leading brokers in India. It is available as a firm or broker-hosted model, and as a Software as a Service (SaaS) model. NEST OMS is a fully integrated ecosystem for securities including Order Management System, comprehensive pre-trade Risk Management Systems, and also supports various types of front ends, automated trading systems and algorithms with exceptional throughput and scalability capabilities. The Software as a Service model is available to all the members of the exchanges.
NEST RMS
NEST Risk Management Services (RMS) is one of the most sophisticated Risk Management Systems available today. It manages pre trade risk in line and before an order is placed on the exchange. The latency introduced by in line risk management is minimal and does not affect High Frequency Trading requirements.
NEST Trader
NEST Trader is an intuitive front-end solution that connects to a robust backend server to retrieve market data, execute orders and facilitate trading.
NEST WEB
NEST Web is the browser based interface to NEST OMS. It allows the broker to deploy its online trading website on the internet. The platform is developed in a generic way and allows the broker to introduce their own branding and other rich content from Thomson Reuters.
NEST Mobile
NEST Mobile Offers mobile trading across platforms to access streaming quotes and to trade.
NEST Cover Order
NEST Cover Order is a special two leg order type which allows traders to place both the main order as well as the stop-loss order in a single click.
NEST Bracket Order
NEST Bracket Order is a special three leg order type which allows traders to place the main order as well as the stop-loss and the profit taking order, all in a single click.
NEST SOR
NEST Smart Order Routing (SOR) discovers the best price across different exchanges and routes the order for best execution.
Back Office
Back Office offers fully integrated solution with real-time information flowing between front and back office software.
NEST Gateway
NEST Gateway offers secure access to HQ servers. 100% up time on trading application. Controlled Internet access for employees. Failover and load balance of multiple Internet links, with seamless connectivity.
NEST SIP
NEST Systematic Investment Plan (SIP) allows investors to buy/sell equity instruments traded on various exchanges on a periodic basis. The periodicity of the SIP can be selected by the user from the various options available.
NEST Simulator
NEST Simulator is a tool which is used to play back historical data feeds or the real time data feeds for the retail customers to paper trade.
NEST APIs
NEST provides various application programming interfaces (APIs) for multiple development environments for the retails brokers to innovate and offer a custom front end to their retail customers. The APIs are available in Java, COM, C++ and REST API.
NEST Managed Service
NEST Managed Service takes up all the operational responsibilities of ensuring that your trading infrastructure (hardware, software, exchange connectivity, client connectivity, backups and disaster recovery)
Pre/Post Trade Analytics
Pre/Post Trade Analytics offers intuitive analytics including News, Financials, Estimates, Stock Reports, Technical Analysis.
Special offerings
NEST Thematic Investment Platform
NEST Thematic Investment Platform offers a portfolio based investment platform to your customers based on the themes you create in our platform. Our solution provides both the admin and the client facing application. The broker's research team can create stock baskets in the admin terminal and offer the thematic baskets of stocks on a real-time basis to their customers. The Client facing application will help the broker's customers to discover various themes and can invest on the themes they are comfortable with. Post investments, the client can monitor the performance of the themes on a real-time basis.
FoxTrader: Trade on charts
FoxTrader provides a seamless interface for one-touch or automated trading. A powerful exe-based frontend trading terminal gives technical analysts the tools they need to perform any kind of analysis. Users can choose one of the 500+ pre-defined technical signals and strategies, or create one on their own while simultaneously trading at a click of a button. FoxTrader features a strong focus on visual tools and graphical representation for ease of visual analysis and screening by traders. Live screeners allow users to filter stocks on a real-time basis, based on strategies set by the traders.