Optimise and streamline the way your department works with our HighQ legal operations platform.
With unparalleled out-of-the-box integration abilities, HighQ provides you with a single, unified platform that delivers unrivalled functionality and integrates with the technologies you already have, enabling you to complete all of your service requests, matters, documents, contract lifecycles, outside counsel liaisons and much more, in one place.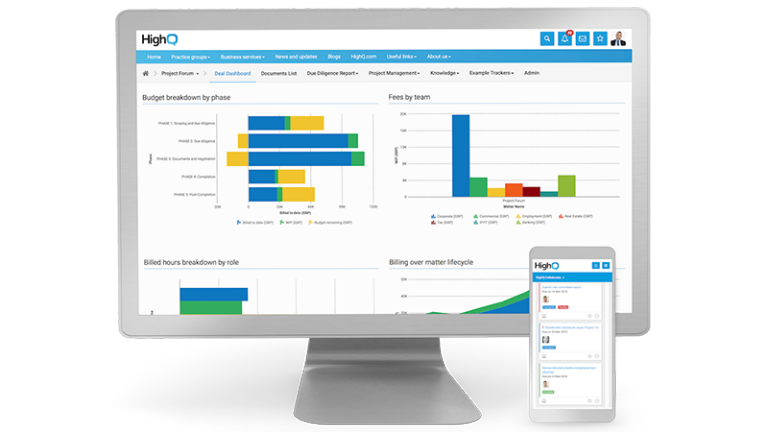 Discover how HighQ can drive efficiencies and transform the way you work today.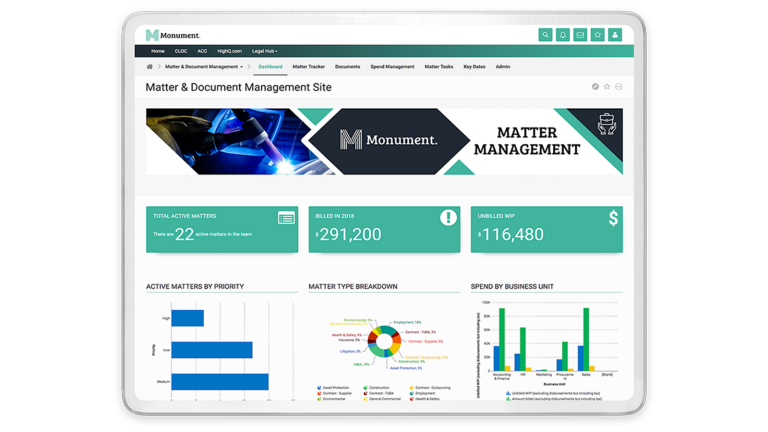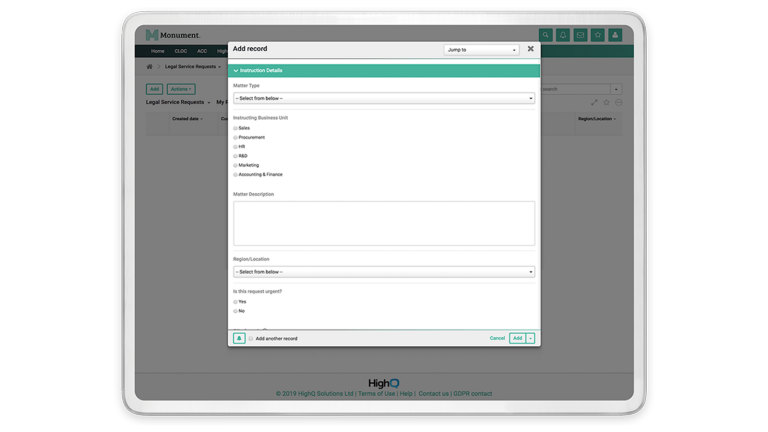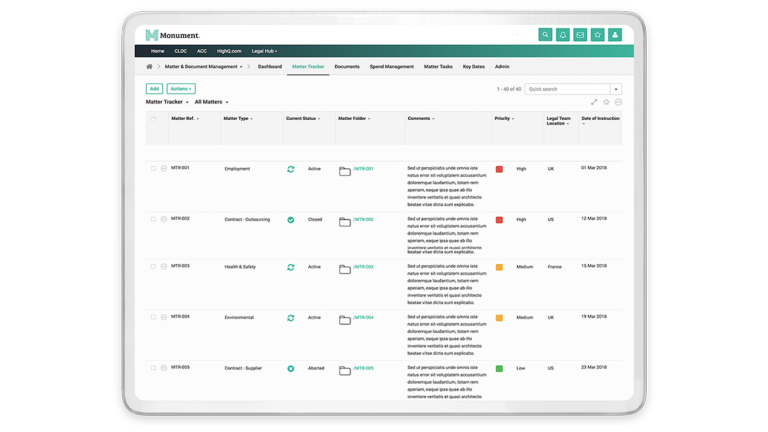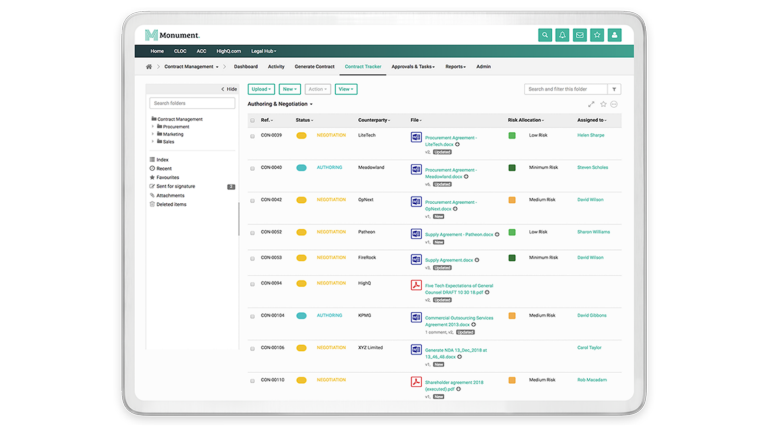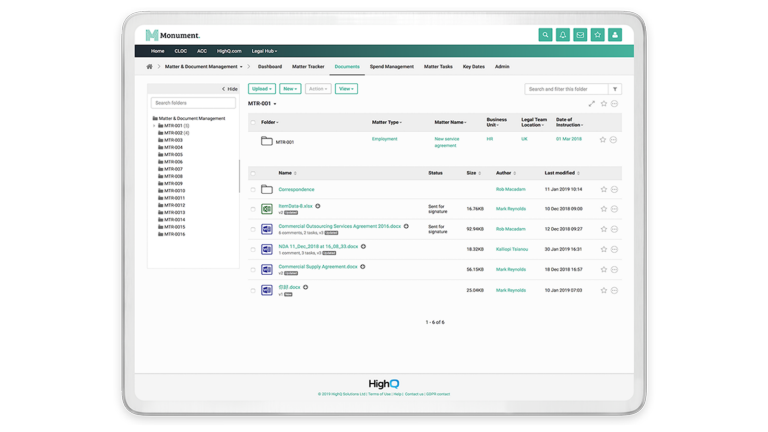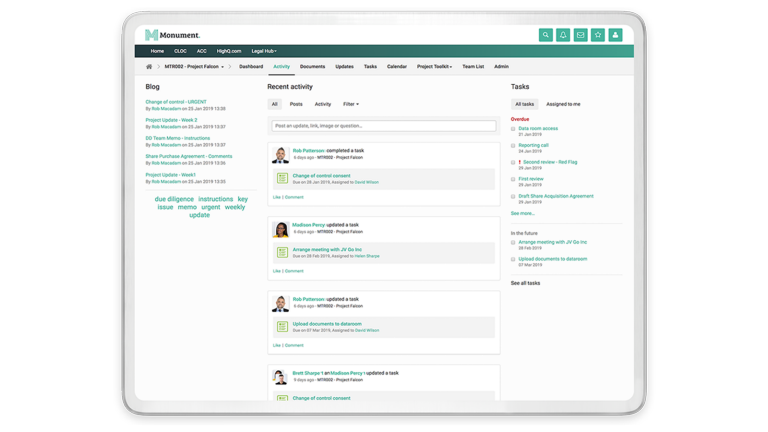 One platform is all you need
Quickly get real-time insights through engaging charts, graphs, and dashboards.
Plan and deliver work more efficiently using agile, task-based project management tools.
Automate and optimise legal workflows to enhance team efficiency and responsiveness.
Capture, manage, and share legal knowledge and insights to drive better decision-making.
Build business-facing solutions to enable self-service for low-value, routine legal work.
Get out of email through the use of social collaboration tools, improving communication.
Automate tasks and notifications to ensure all stakeholders are kept informed.
Track performance and operational data to identify risk and make informed decisions.
With HighQ, we are digitising our processes, strengthening the digital mindset in our team and positioning ourselves for the future.
The ideal state for your in-house legal team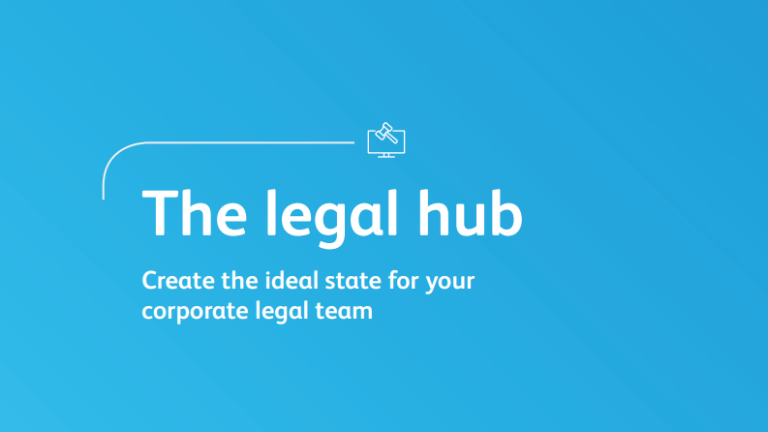 Corporate legal teams are under constant pressure to deliver more value to their organisations. Growing demand and changing expectations from the business mean that that legal teams need to adapt and embrace new ways of working.
Discover the challenges facing in-house teams today and learn how to create a legal hub to achieve the ideal state for a technology optimised legal department.