Thomson Reuters Westlaw
The world's most preferred online legal research service.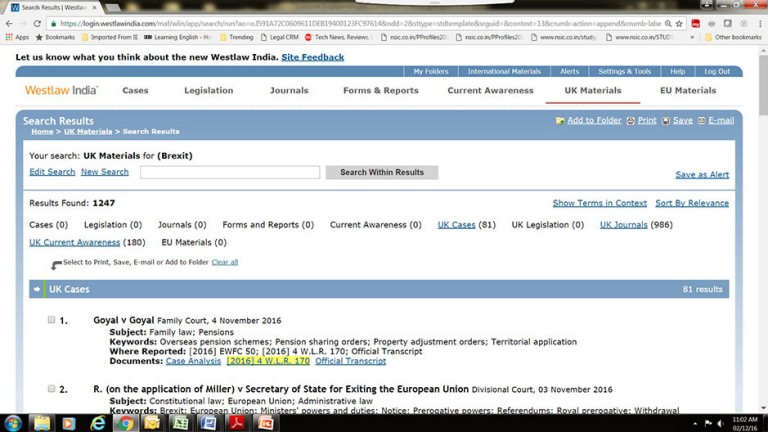 You can tailor your search to be general or specific. Westlaw is the only legal research database that sorts the best results at the top. Using our Advanced Search option you can narrow a search down to a case name or the provision number of an act.
---
Your research organizer: folder saving features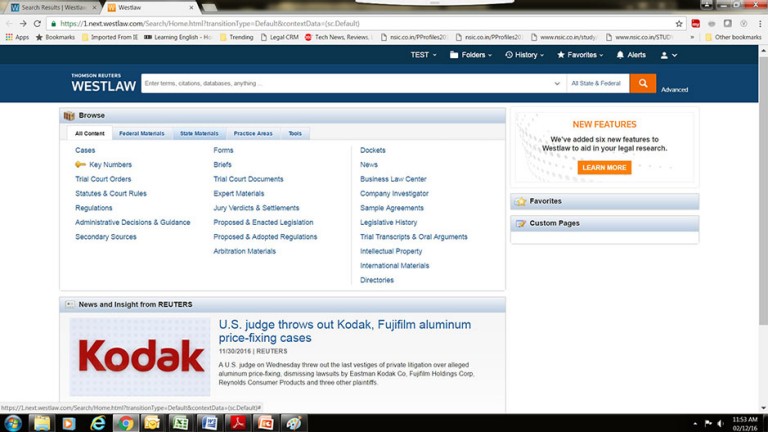 In addition to delivery options for saving documents to external storage, Westlaw allows users to save the results within Westlaw. You can save documents in folders organized by issue, client, or topic, which puts all vital information in one place for quicker access later. Create an unlimited number of folders and store an unlimited number of documents.
---
Make your notes and highlights
Highlight text within a document online as you do with print materials, improving productivity and enabling you to easily find relevant text. You can type your own personal research notes on a document for future reference, or make a note to yourself to follow up on something. When you download or email documents, you can choose to include your annotations or omit them for a clean copy.
---
Alerts: Sit back and let cases come to you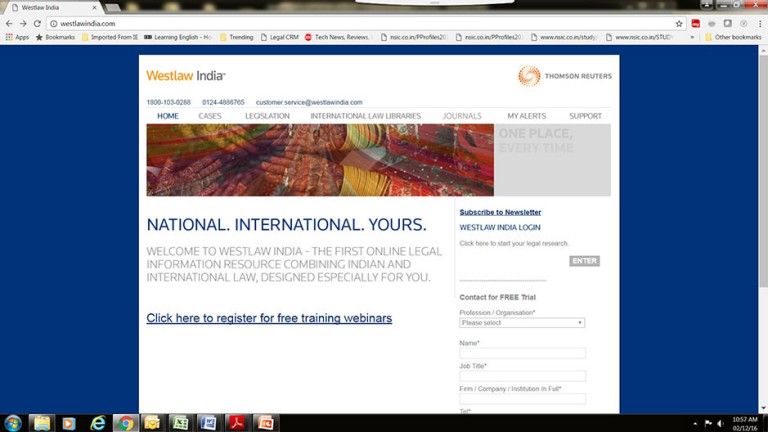 Alerts are the ideal way for you to stay informed on just about everything happening in the legal market. And because you're in control of the content there won't be any spam.
---
Share Your Information: Print, download and e-mail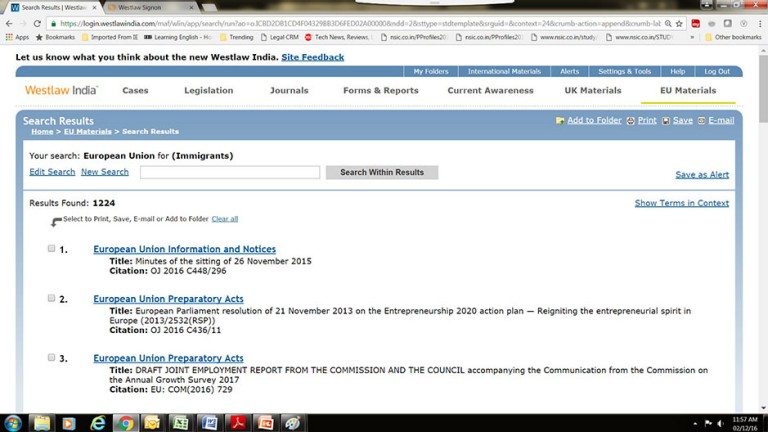 Once you have found the information that you need you can easily print, download or email it. This function is available on all documents and search results in all sections of Westlaw.
---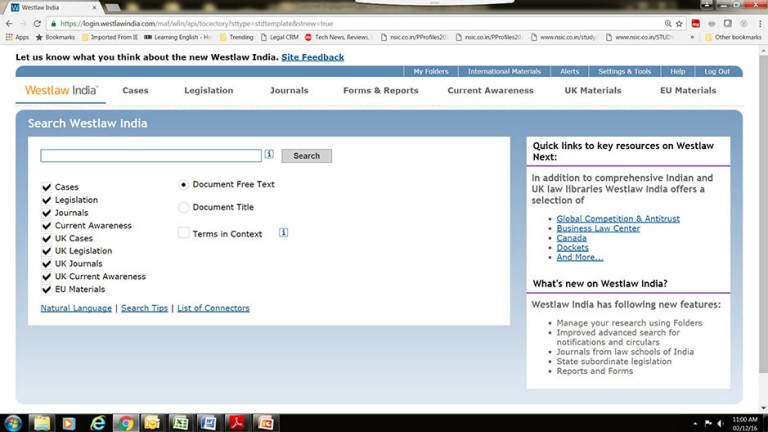 The Citator feature brings forth the qualitative aspects of cases and statutes. A citator indicates whether or not the law in a particular case has been followed, modified, or overruled in subsequent cases. You will come across the following symbols while researching in UK, US & Canada cases that indicate the status of the cases. This feature is now also available in Indian content.