HighQ enables you to streamline collaboration, service delivery, operations, client engagement and much, much more from a single place.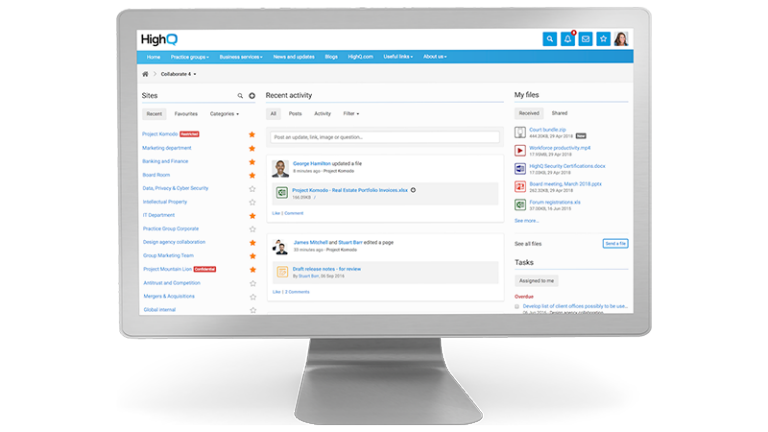 Ultra-secure, full of out-of-the-box functionality, and with unparalleled integration abilities as-standard; HighQ securely unifies all of your technologies and existing platforms to make you more efficient, effective, collaborative and innovative.
53%

of Global 100 law firms are HighQ clients

75%

of the Fortune 500 use the HighQ platform

93%

of the FTSE 100 use the HighQ platform
Your complete legal solution
HighQ was designed for legal professionals, which makes it the only technology platform capable of not just fulfilling your technology needs, but your legal ones, too.
Contract creation and management
Creating client portals & extranets
Document management and collaboration
Enterprise legal management
Intranet and team collaboration
Legal intake and self-service
Online product and services
HighQ has significantly broadened the technologies we can harness for the ultimate goal of enhancing the client experience, and will continue to do so.
We needed a platform that would allow us to move from a largely paper-based delivery system for legal knowledge to a digital form to better serve our lawyers and clients.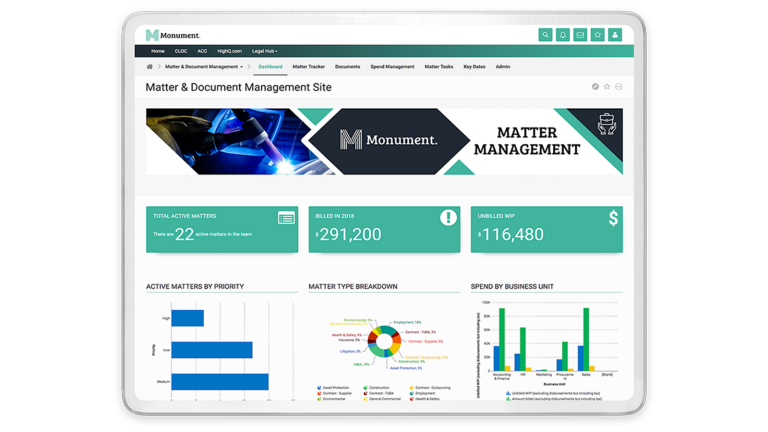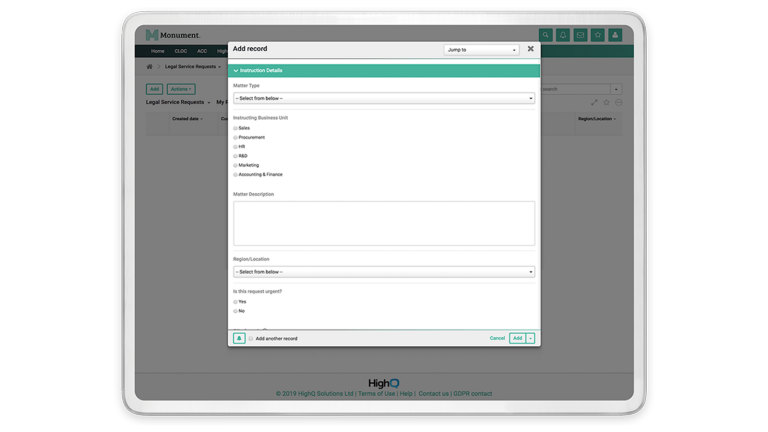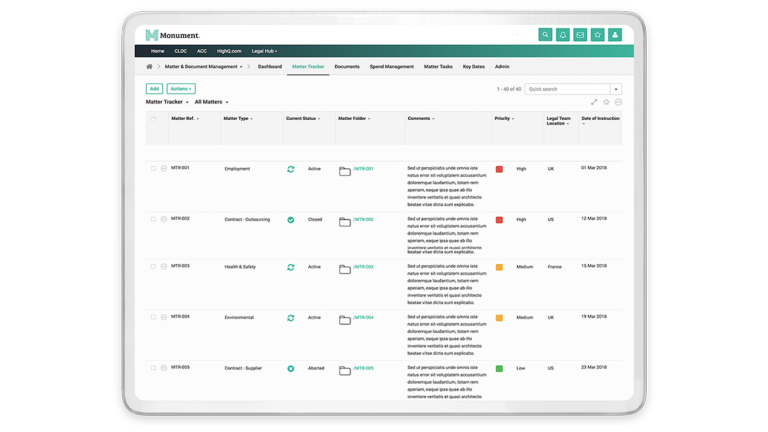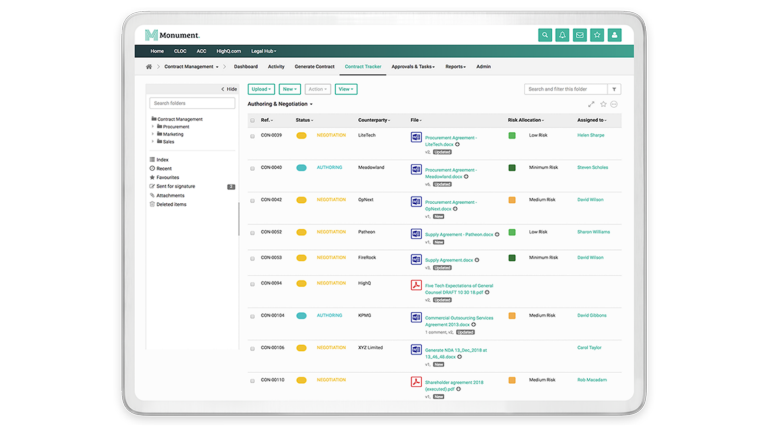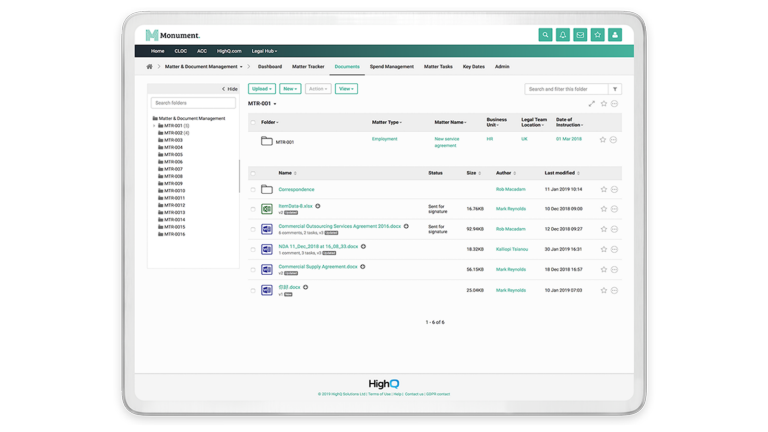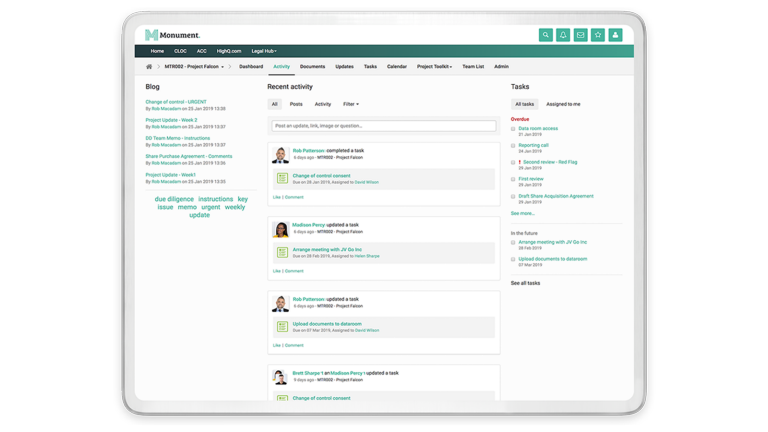 Collaborative Client Engagement: The value of HighQ at GHD Advisory
Since implementing HighQ, GHD has built a one-to-many relationship with clients than previously possible, but how so? Read the case study to discover more about how GHD Advisory uses HighQ and why they made their investment.