ONESOURCE Statutory Reporting

ONESOURCE Statutory Reporting
Standardize financial reporting across all countries you operate in.
Transcend manual processes and regional barriers globally
Multinational corporations and shared service centres face several challenges in dealing with evolving reporting requirements and the scrutiny of regulators. Every jurisdiction your business operates in has varying processes, regulations, disclosures, and policies for statutory reporting. Further, language barriers and lack of knowledge can make it even harder and time-intensive to manage formatting and review processes.
Download the ONESOURCE Statutory Reporting Brochure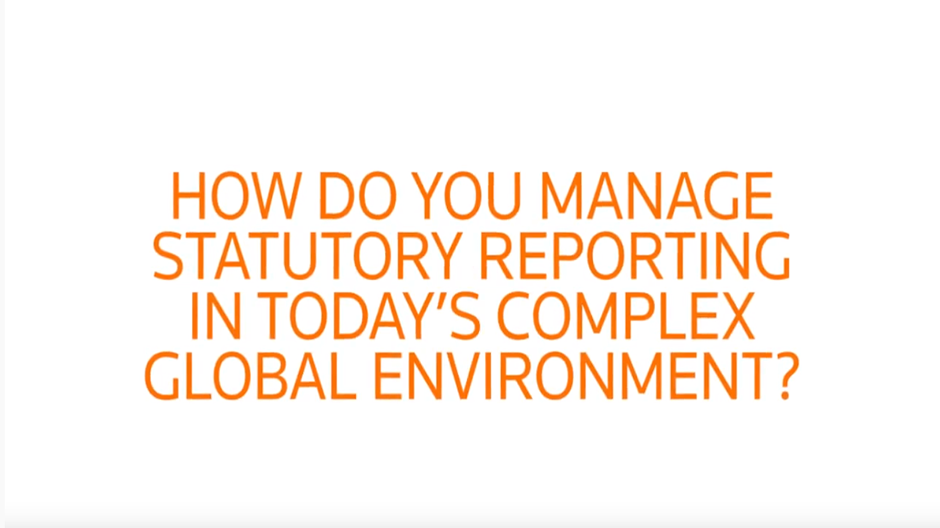 07:10
---
Why clients choose ONESOURCE Statutory Reporting?
ONESOURCE Statutory Reporting enables tax teams across the world to produce financial reports that meet varied requirements across different countries. It provides reports that - follow best practices, provides tax content updates from the Big 4 firms, adapts to country-specific reporting templates and is localised for language.
---
Save time and increase accuracy with automatic rounding, note/ page numbering, referencing and roll forward process
Pre-defined disclosures and update functionality on all requirements under IFRS/ local GAAP
---
Maintain consistency of your corporate reports by controlling the updates to common notes and disclosures across your group
Standard workpapers help substantiate your reports by providing a full audit trail

---
Flexibility to make changes within the report (wording, layout, disclosure) to suit your requirements
Create and control your own formulas and variables to link and reference data throughout your reports
ONESOURCE users find the platform
93%

Quicker

79%

Easier

96%

Improved Report Quality
Efficient and flexible corporate financial reporting & analysis software
Changes made once reflect across all relevant reports and reduce time spent on multiple edits.
Powered by country-specific tax content from the Big 4 firms with local language, best practices & ongoing updates.
With a user-friendly editor, customize tables and gain control over the information you want to disclose.
GAAP, IFRS or any other accounting format updates can be quickly applied to the reports.
Maintain quality & consistency of reports across your organization by controlling updates & reports.
Integrate with ONESOURCE Corporate Tax and automate tax computation with data pulled from statutory reports.
"Having a single process for all the accounting, from U.S. GAAP down through to statutory reporting and compliance at the local level, is a powerful asset for our financial team and therefore for our business."