The New Age CFO
How India Inc CFOs manage compliance, risk, and disruption in core functions.
The Impact of Evolving CFO priorities
In this dynamic, technology-driven era, CFOs are donning newer hats, especially that of the usherers of agile transformation. A metamorphosis is being seen in their roles from core accounting to strategic business enablers. They are ensuring compliance and focusing on insights and forecasts by leveraging technology.
But with rapidly evolving regulations, the agility of current systems has become a primary challenge for CFOs. Even though most core processes are automated, now more than ever, CFOs are pressed to identify and adopt the right solutions to ensure compliance and efficiency.

How is the New Age CFO addressing compliance?
---
Achieving compliance is still a highly time-intensive process. Forward-thinking CFOs are exploring technologies in order to efficiently address current challenges with compliance and regulation. Despite a steep inclination to advanced technologies like artificial intelligence and machine learning, a single instance ERP and an integrated system across units becomes a big enabler. But even then, there are some critical questions that still remain -
should compliance be managed locally or should it be centralized? Can RPA resolve compliance challenges? How are the basic processes of compliance being addressed with advanced technologies?
---
All these questions were taken up during the panel discussion The New Age CFO - Transforming Basics by CNBC TV18 News. It brought forth the technology positions of these top India Inc CFOs and shed light on their journeys around transforming finance and tax functions to focus more on strategic growth.
Watch this 3-part series to understand how the role of the CFO has evolved to that of a strategic leader focused on leveraging data to make informed decisions. On one hand, corporations are trying to stay abreast of governments' speeds of digitizing tax reporting, and on the other they are planning and managing external disruptions without compromising on internal processes. The discussion concluded on how CFOs can leverage automation to transform basics and generate profitable business outcomes.
The New Age CFO - Transforming Basics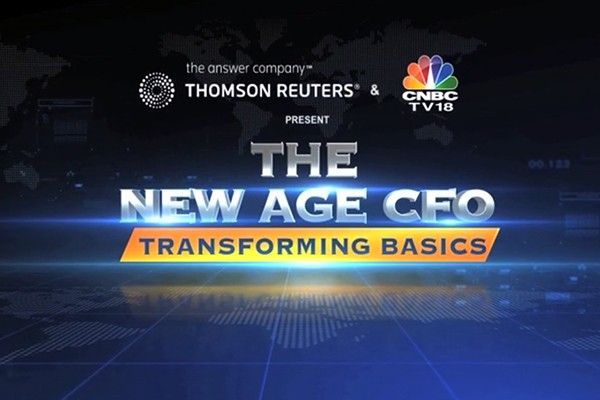 22:22
Snippet of Transforming Basics Episode 1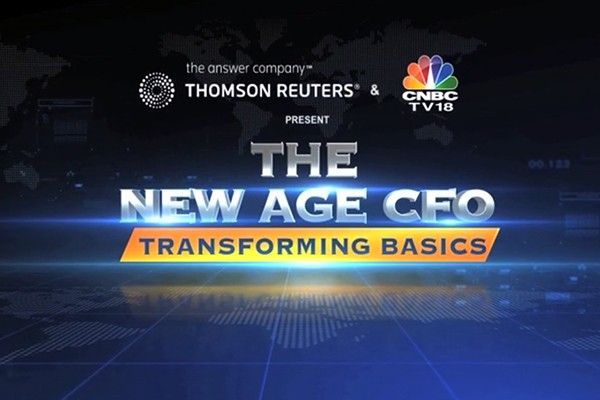 23:14
Snippet of Transforming Basics Episode 2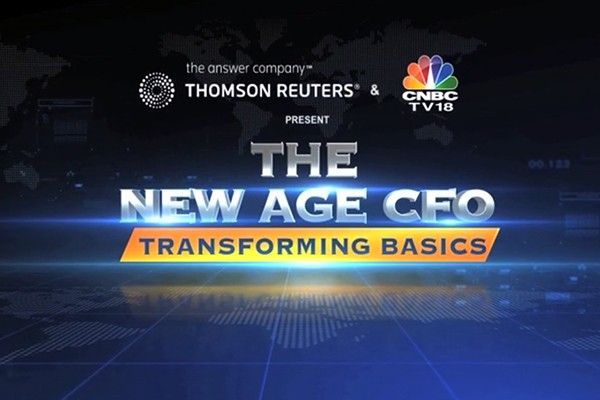 23:38
Snippet of Transforming Basics  Episode 3
The CFO innercircle: Making sense of global disruptions in 2019
Read the roundtable discussions of major MNC CFOs and see where they stand on technological disruptions in finance and tax.
Ready to take the next steps in tax transformation?
By using any Thomson Reuters or its related bodies corporate (TR) website, application, including mobile application ("app"), product, software or service or, otherwise, providing us with any of your (or any other person's) personal information you consent to our collection, use and disclosure of your personal information in accordance with (and agree to the terms of) our Privacy Statement (which can also be found at https://www.thomsonreuters.com/en/privacy-statement.html or we will provide you with a copy of our Privacy Statement if you email us at privacy.issues@thomsonreuters.com and request a copy). Do not proceed to use any of our websites, products or services or provide any personal information to us if you do not consent/agree to our Privacy Statement.