Re-shaping NOW, Re-imagining NEXT
Global Capability Centres - Episode 1
Re-shaping NOW, Re-imagining NEXT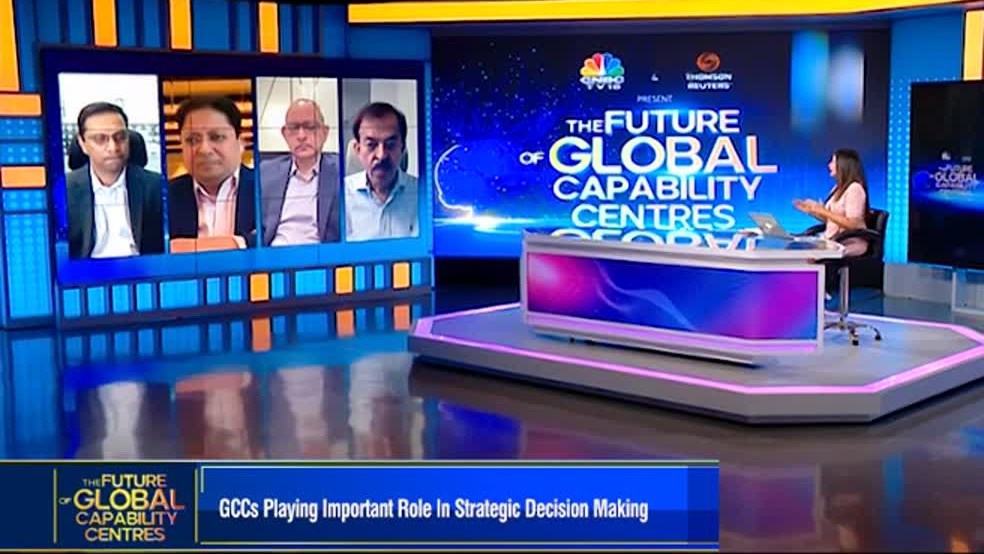 23:13
Global Capability Centres (GCCs) are poised for continued growth with 'scale' and 'value', as they move up the value curve by supporting a variety of processes, that were considered futuristic not so long ago. In recent times, GCCs have expanded their roles towards becoming a valued business partner.
What's more, as global organisations continually assess the way they do business and look for new ways to drive efficiencies, Global Capability Centres' ambitions are stretching a lot further than that.

What is the GCC story so far? How India stands out in re-shaping the NOW?
With 'virtual' and 'digital' becoming business-as-usual, how India is proving to be the preferred hub for GCCs - and re-shaping the NOW? Technology an enabler and Talent complements
How are GCCs are re-imagining the NEXT chapter of their evolutionary path?
An example of the NEXT is leveraging knowledge-based processes to create Centres of Excellence (COEs). Define knowledge-based processes and set the stage for the next episode
Global Capability Centres have now become global value organisations
GCCs provide variety of functions including services in business operations space
India interests' global capability centres as it's a huge commercial market
Employees are utilising digital transformation activities for adding value to their organisations.
A lot of MNCs are planning to set up their global capability centres (GCCs) in India this year.
Due to leadership, talent and work model today India has 50% market share from a GCC perspective.
Skilled employees with next-gen technology skills taking the GCC model ahead.
Leveraging and analysing data to make right decisions in organisations.
For better growth aspects GCCs have to be futuristic to add value in organisations
Prioritizing technology upgradation is mandatory for organisations to grow.
GCCs provide companies the ability to get welcome talents to accelerate the entrepreneur spirit.
Start-ups are actively engaging with enterprises through their GCCs.
In order to accelerate growth GCCs needs to be more collaborative.
Pradeep Lankapalli
Managing Director, Shared Services and Global Content
Thomson Reuters

Naveen Mohan
Head Global Business Services India and CFO
Siemens Technology and Services Private Limited

Sumit Mitra
Chief Executive Officer
Tesco Global Business Services and Tesco Bengaluru

Lalit Ahuja
Founder & CEO
ANSR Inc.