Empower your firm to be more efficient, agile and competitive - working intelligently and collaboratively with internal colleagues.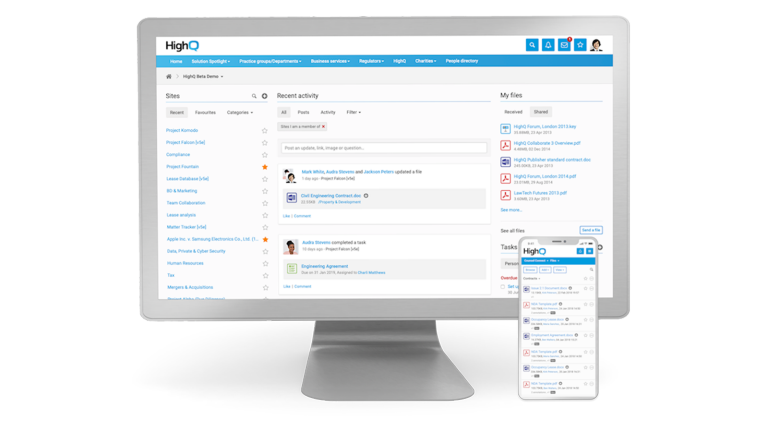 With unparalleled out-of-the-box integration abilities, HighQ adds functionality and works with your existing technologies to provides you with a single, unified platform so that you can deliver a more responsive, transparent, and valuable service to your clients.
Discover how HighQ can drive efficiencies and transform the way you work today.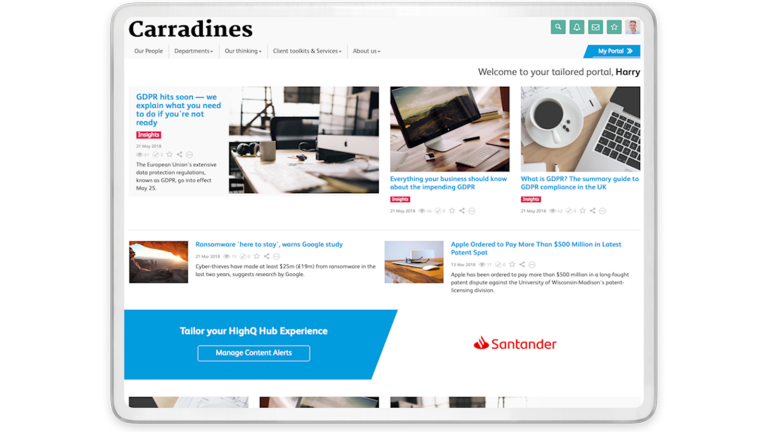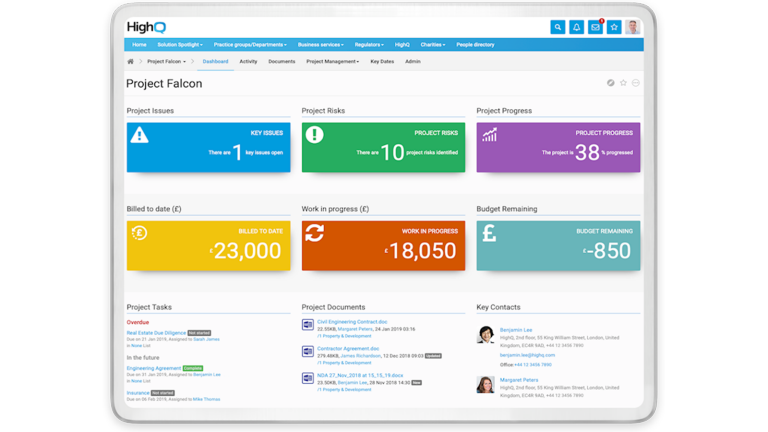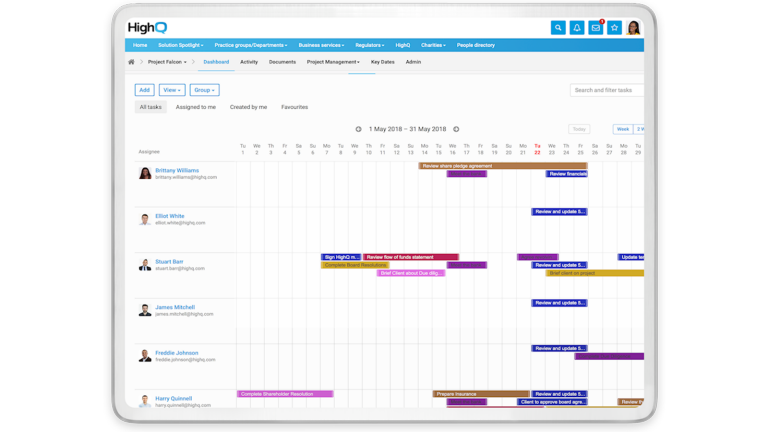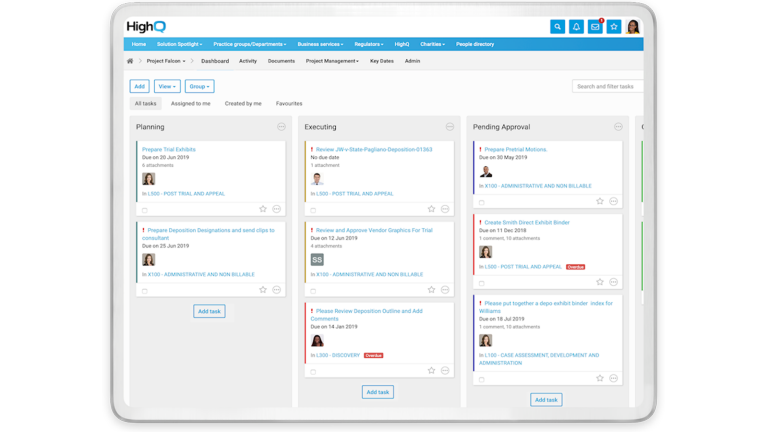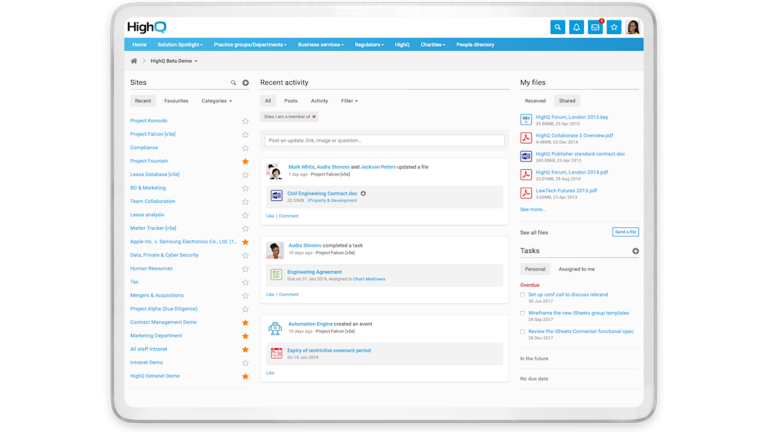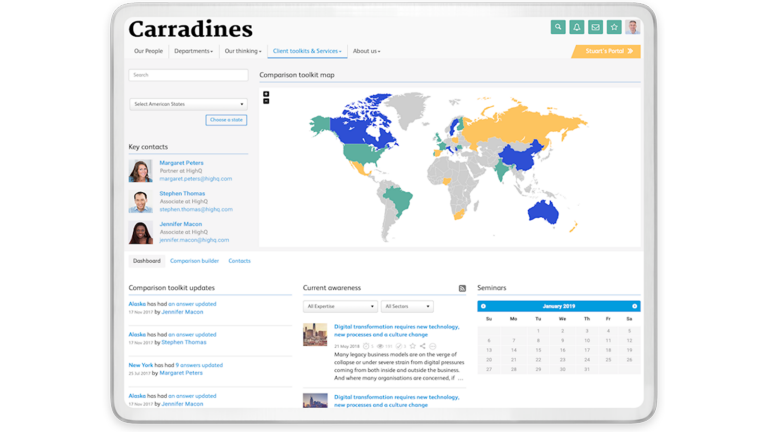 Smarter delivery and client engagement with just one platform
Enhance your brand, market your products and services, and attract new clients.
Improve your client experience by delivering more transparent, efficient, and valuable services.
Create new ways of delivering legal services and products that can differentiate your firm.
Securely share messages, files, data and information with stakeholders inside and outside of your firm.
Work efficiently with external and internal teams on matters, legal projects, and files.
Collect knowledge and data as you work, improving the way you work and the decisions you make.
Empower your people to easily share, contribute, and access expert content, media, files, and tools.
Easily disseminate timely information to your firm about events, news, projects, and more.
We needed a platform that would allow us to move from a largely paper-based delivery system for legal knowledge to a digital form to better serve our lawyers and clients.
End-to-end Excellence: The value of HighQ at Corrs Chambers Westgarth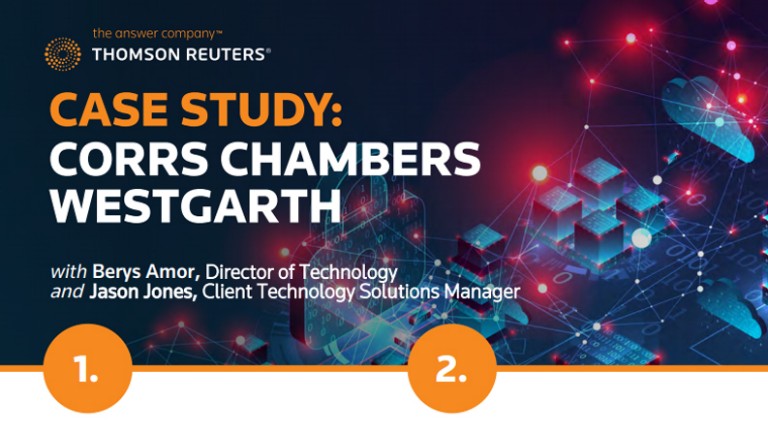 Since implementing HighQ Collaborate, client-driven legal partnership Corrs Chambers Westgarth have been able to go the extra mile for a client looking to streamline unstructured and complex processes.

Read the case study to discover more about how Corrs Chambers Westgarth use HighQ, and why they made their investment.